Accessories
These are just some of the quality pool & billiards accessories featured here: The Action Standard Billiards Ball Set, Premium Aramith Pro Balls, Aramith Pro Cup 6 Red Dot TV Cue Ball, Elephant Practice Balls, Club Fun Table-top Miniature Pool Table, Color Swirls Billiard Ball Set, the Tip Pik Shadow Chalker, Porper Tip Shaper/Tacker, Aramith Q-Tru Training Ball, Le Professional Tips (50), Moosehead bridge Slips onto end of cue, Heavy Duty 8-Ball Rack, Porper Tip Burnisher, Simonis 760 Standard Green Cloth, Master Chalk - (12) Blue, Pool Dawg Blue Master Chalk, 8ft Table Cover, Silver Cup Talc and much more.
---
Accessories At The Dawg
Tip Tools
Chalkers & Chalk Holders
Miscellaneous
---
Refresh Your Cue On the Cheap
| | |
| --- | --- |
| | |
| Wet the Magic Eraser (I use a small piece), wring it out real well so that it's only damp, then wipe away all the chalk and oily residue from your shaft. Dry real well with a soft cloth, then you're ready for the Smooth n Shine. | Apply enough shine to give your shaft a very light coating, then wipe clean with paper towels and finish polishing with a soft cloth. You'll get the same result as you would with more expensive pool products that cost 4 times more and contain the same main ingredient, silicone. |
---
Featured Accessories
---
---
---
---
---
---
---
---
Predator 1080 Pure is simply the best chalk available today. With it's precision formulation, long lasting application and unique shape, Predator 1080 Pure chalk is destined to revolutionize the industry. After you try it, you'll realize that Predator has indeed perfected yet another pool playing product.
---
A conditioner and sealer that lifts dirt and oil off your cue shaft and leaves it feeling silky smooth.
---
---
Pool, Billiards & Snooker Balls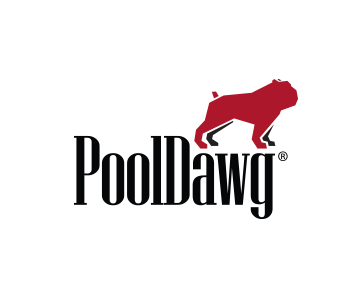 All Pool, Billiards & Snooker Balls >>
Ball Sets
Single Pool Balls
Training Balls
Sports Logo Ball Sets
Ball Cleaning Tools
---
---
---
---
---
Aramith Premier Billiard Balls Set >>

Aramith Premium Billiard Balls Set >>

Aramith Camouflage Billiard Balls Set >>

Aramith Neon Billiard Balls Set >>
---
Pool Accessories @ Amazon.com >>